Posts contain affiliate links so readers can locate resources mentioned in articles. Thank You.
Last Updated on
Mobile Game Truck Parties – E.Grace (Contributor) Dumfries, Virginia (March, 2014) —
The boys' birthday parties have run the gamut – movie theater, laser tag, bowling alley, etc. – so we were looking for something different, special, for their milestone 10th.
It was by sheer chance that my husband and I saw a Game Truck while out for a walk one day.
Mobile Game Truck Parties Are A Kid's Wildest Dream!
What is a Game Truck?… It is every little, and big, boy's dream come true.
It is a fully climate-controlled game center on wheels. Each Game Truck comes with over-sized leather chairs, five widescreen TVs and all of your favorite video game consoles and games (it has room for about 16 kids).
For our event, we opted for a two-hour party, but you can get up to three.
They give you postcard invitations for 20 and e-vite cards, if you'd rather send invitations by e-mail.
The Game Truck drives right up to your house and is completely self-contained.
The kids had an amazing time and the parents were in awe – they hadn't seen anything like it either and were wishing they had known about it sooner.
It was the best birthday party ever!!
Game Truck Party Ideas
There are as many party ideas as there are games to play! Wii, Playstation and Xbox
New Price: (as of 04/20/2021 19:30 UTC)
. Beyond just hosting a two or three hour party on the truck, you can also decorate and host a themed party.
It's simply amazing to see the available party supplies and balloons related to video game and gaming systems.
Spectacular Xbox Party Ideas & Favors
Individually Wrapped Xbox Game Controller Sugar Cookies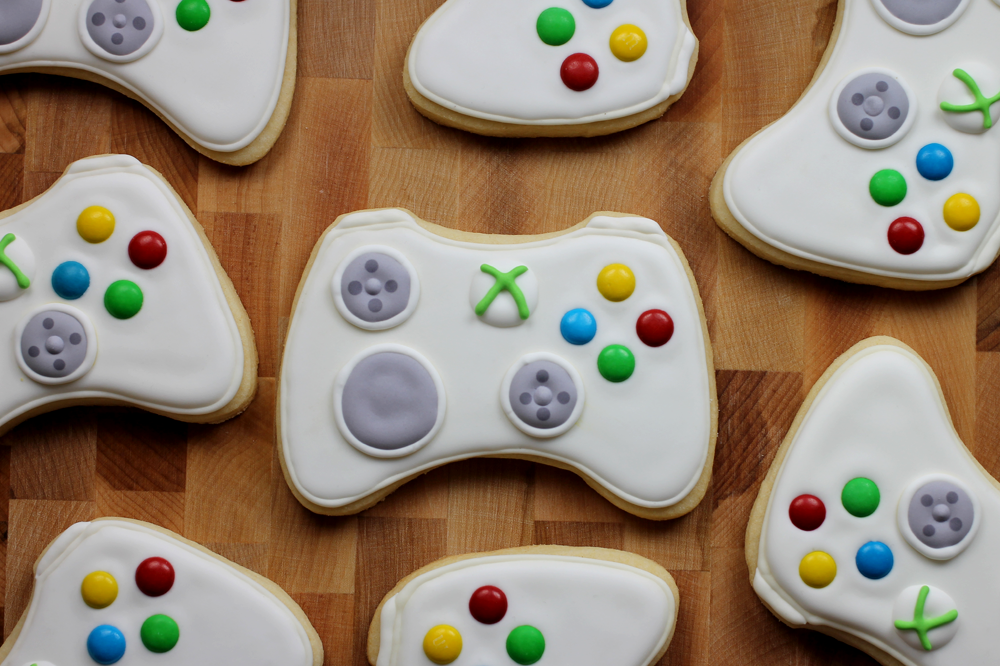 Can you imagine the time spent making and decorating these incredible sugar cookies? They look so realistic and well…sugary but i bet they taste so good.
Follow the well illustrated step by steps directions and use a special shaped cookie cutter to speed things up.
Slice Into An Xbox Game Controller Layer Cake!


Prefer making one big 9 by 13 inch cake instead of 2 dozen cookies? It may be just a wee bit easier than the cookies but this cake is as detailed as the cookies.
The Createry Shop
Amy's Party Ideas
See more about Game Truck parties: